The adventure is over, it's time to summarize. Today we will tell you how much of a hard time the almost 800 km long Haute Randonnée Pyrénéenne gave us. Lest there be any doubts - it will also be about the fact that it was worth it. But don't worry - we'll also talk about why it was worth it.
HRP in a nutshell
We've never tackled a long-distance mountain trail before and we must admit that for the first time, we chose a colossus. The Haute Randonnée Pyrénéenne, or loosely translated as the "Pyrenees High Route", stretches from the Atlantic to the Mediterranean. It meanders between France and Spain, briefly passing through the Principality of Andorra.
We would love to give you official details about the route, but it is impossible due to the huge number of variants. We admit that we regularly used options that allowed us to avoid unnecessary approaches or shorten the distance a bit. Ultimately it looked something like this:
47 days - including two 24h breaks and several half-day pauses (for rest and resupplies)
750 kilometers - it does not sound very impressive when you look at the distance per day, however, there was a looot of approaches
45 500 m of approaches - and the same amount of descents, because we started and finished at sea level
More about life on the trail in the next post, along with practical information about HRP.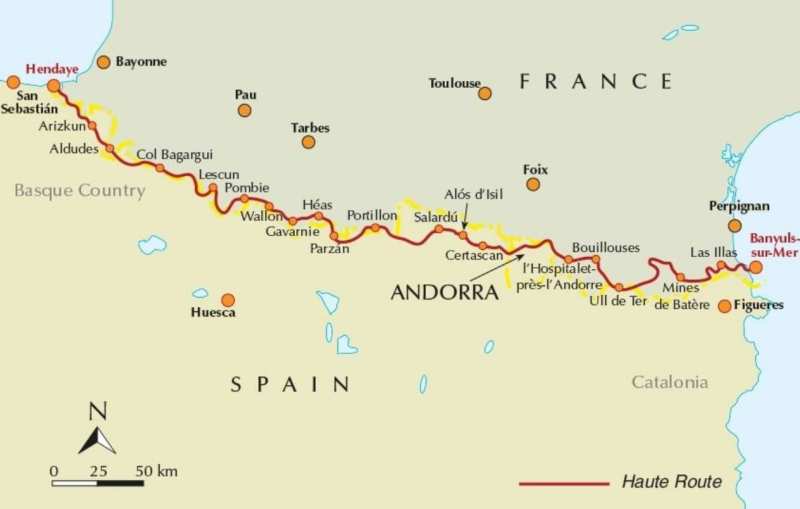 How did we end up there?
We dreamed of a similar trip for a long time, but we kept putting it off. With a month off, we preferred to briefly see a few smaller countries than a single mountain range. If it wasn't for the crazy year 2020, we probably wouldn't have done it for a long time.
Meanwhile, after many complications, we managed to return from South America to Europe, but we were not in a hurry yet… We quickly came up with the idea of holing up in the mountains, where you can forget about the ongoing coronavirus pandemic. We had the Pyrenees on the way and we hadn't been there yet, so we chose the HRP trail without hesitation.
Our impressions!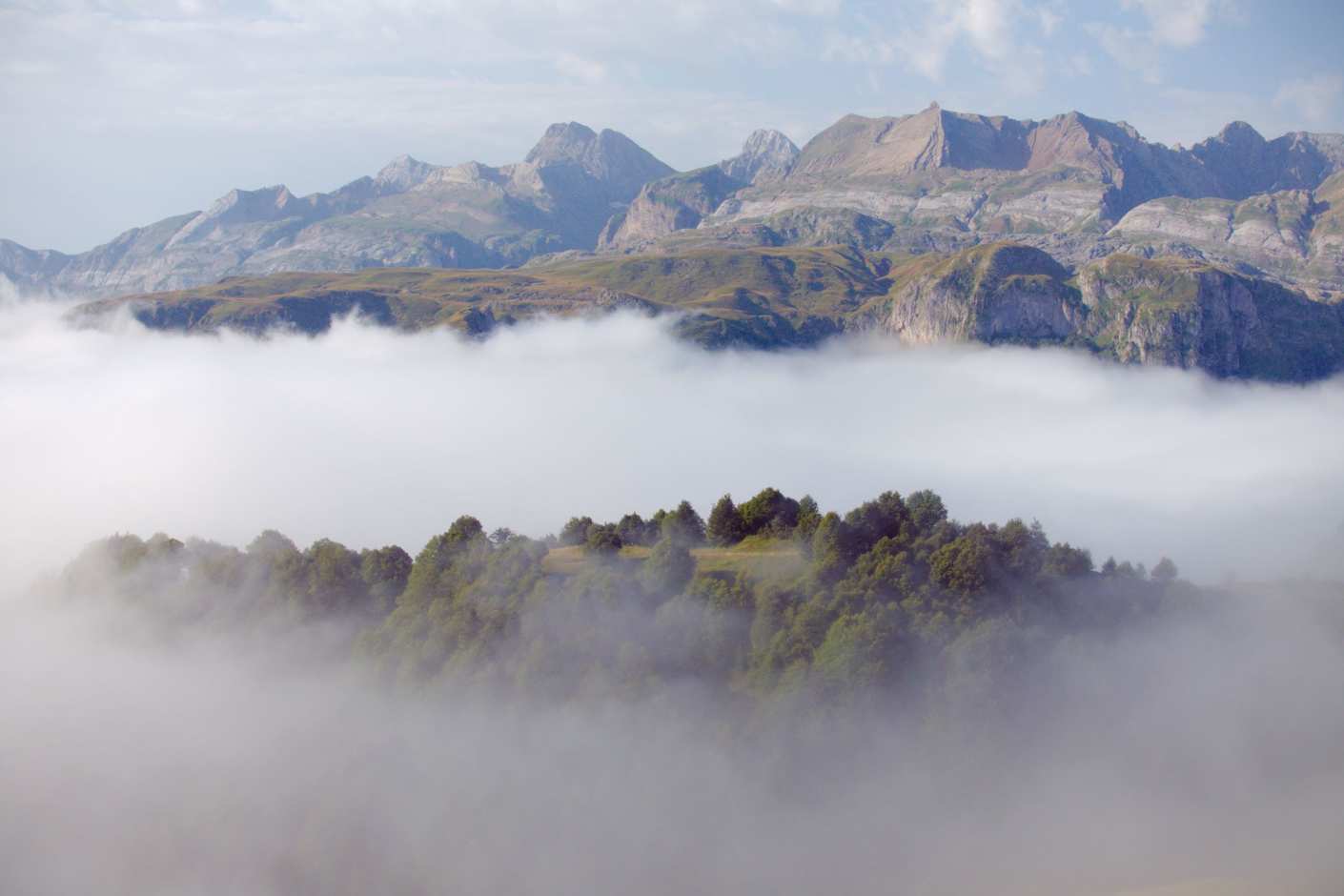 When recalling the trip from a comfortable armchair, with a cup of coffee in hand and an apple pie on the plate, it's easy to only remember the good parts of the trip - the views, the great challenge. The truth is, it wasn't sso perfect all the time. We were accompanied by blood, sweat and tears, all in the most literal sense, although with varying amounts. Fortunately, they were largely compensated by the fantastic landscapes, self-satisfaction after particularly demanding stages, the starry sky above our heads and many others.
Below, we've compiled what we liked about the HRP and what was hard to deal with.
The good stuff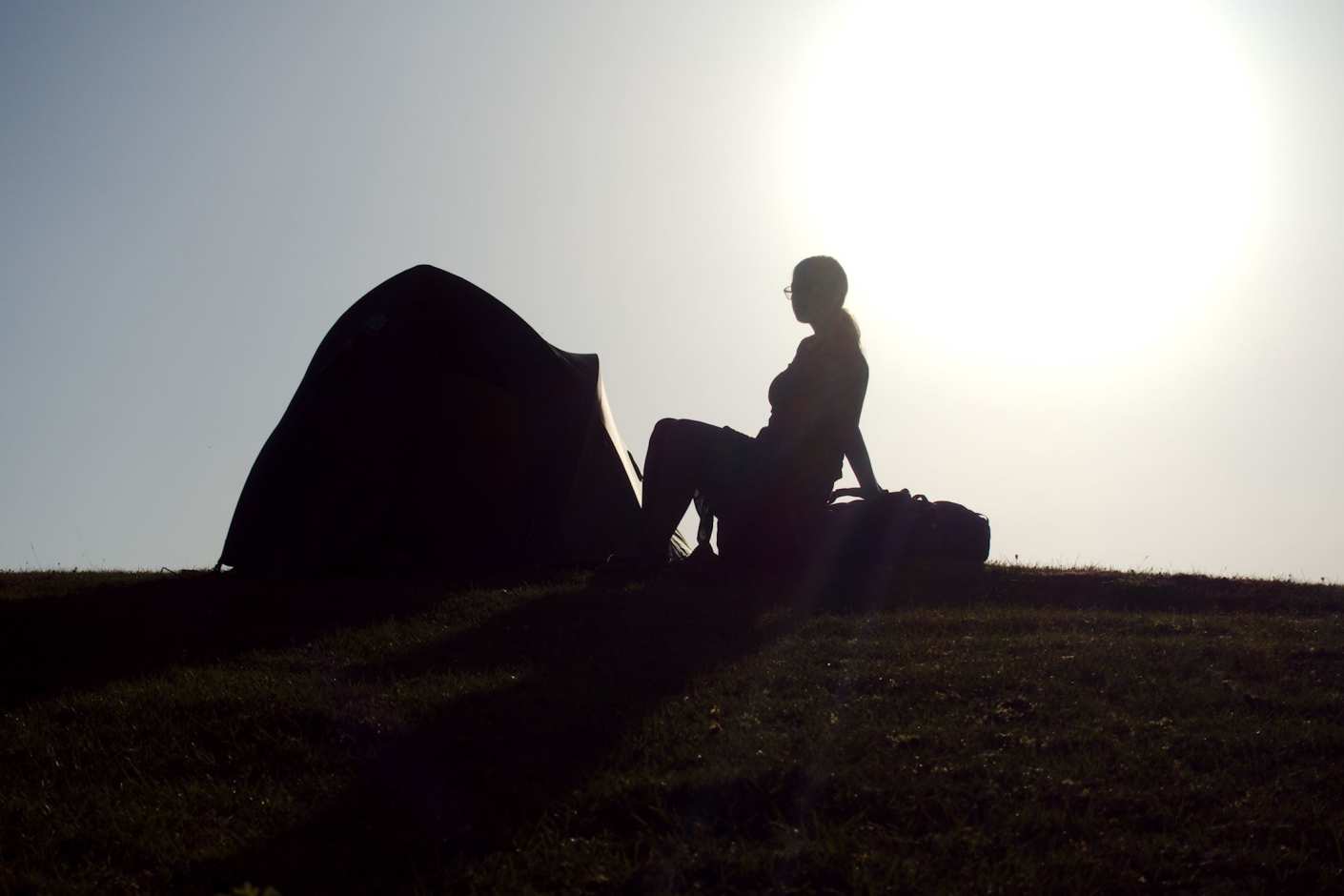 Views We love hiking in the mountains because, among other things, we really enjoy the landscapes and it was no different in the case of the Pyrenees. The chain changes its looks frequently, but both the green, flower-filled hills and the rough, steep ridges are really impressive.
Constant contact with nature During the 47 days, we passed of course through several villages and small towns. It doesn't change the fact that we've never spent so much time away from civilization in our lives. We feel like this kind of detox really did us good.
Test for our relationship We think we passed it, because there was no talk of divorce at all! And seriously, being together 24 hours a day, with virtually no other company, allows you to really talk and work out a lot of things. In our case there were some tensions (obviously), but we now feel that this experience turned out to be good for our relationship.
You eat a bar of chocolate every day and you lose weight anyway ;) When going shopping during the hike, we counted calories, but a bit differently than people usually do - "the more the better". Despite eating way too much sweets, it's impossible not to lose weight after walking almost 800 kilometers with a backpack weighing over a dozen kilograms. The HRP works better than any miracle diet.
A lot of satisfaction at the finish line When a month and a half after we left the Atlantic Coast, we saw the sea on the horizon again, we were extremely proud of ourselves. We took up this challenge quite spontaneously and it wasn't easy, but WOW, we did it!
…and the challlenges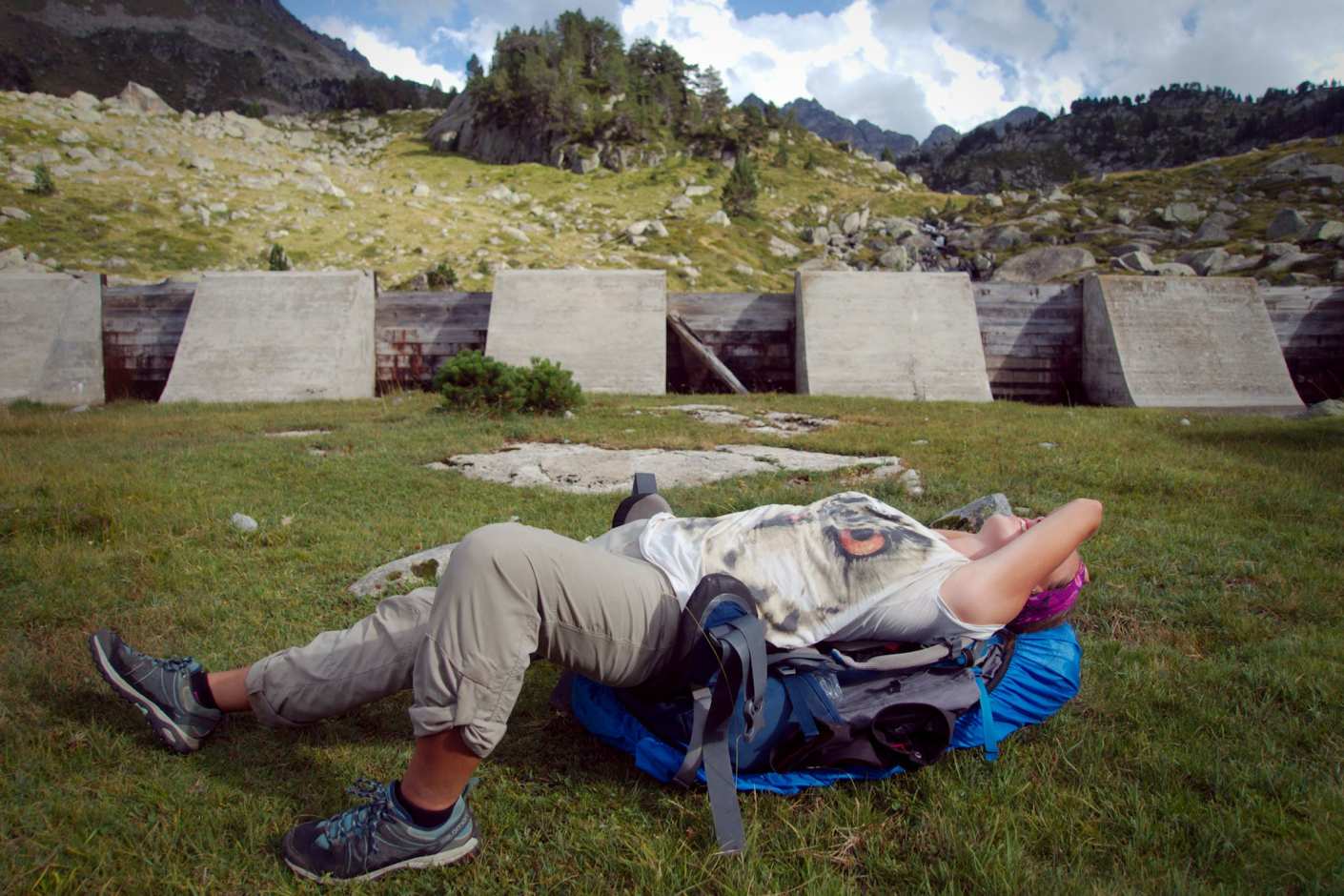 Monotony We would never have thought it would bother us in the mountains. After such a long time, landscapes, even the most diverse ones, begin to merge into one whole, and the sight of the fortieth marmot that runs across the road hardly touches you anymore.
Cold water and no beds The aforementioned close contact with nature has less pleasant sides. Bathing? Only in a cold stream. Sleeping? In a tent or on a bunk bed in a hut for travelers. Food? Only that which can be transported in a backpack for several days.
You are always in pain Fortunately, we did not have any serious health problems in the Pyrenees, but the list of our ailments includes, among others, headache, knee pain, stomach pain, ingrown toenail and even loss of feeling in one hand. [I must admit that it was me who has struggled with most of the above, I have never complained so much on the trail before - W.]
You often get fed up (especially towards the end) We are a bit ashamed to admit it, but we weren't brave and enthusiastic all the time. [Mainly it concerned me, if Maciej hadn't motivated me, I would probably have come home after a week - W.] At the beginning, we were overwhelmed by the fact that we had already walked five, seven, ten days, and it seemed as if we had moved at all. Towards the end, the hike simply got a bit boring and we often just didn't feel like walking at all.
* * *
Was it worth it then? Yes! In the title we mentioned that it will be without sugarcoating - we must admit that the hike was a struggle not only with physical fatigue, but above all with laziness, lack of comfort and monotony.
However, we do not regret it at all, because we are both focused on working on ourselves, and in the Pyrenees we overcame new weaknesses and limitations every week. In addition to that, we feel that these less pleasant memories from the trail are already starting to fade, and in our heads we have the image of beautiful mountains and a pleasant sense of fulfillment resulting from the completion of another interesting challenge.
If you want to see more photos, be sure to take a look at our HRP trail gallery post!